Cladding is a term that refers to components that are attached to the structure of a building to form non-structural, external surfaces.  Whilst composite cladding is generally attached to the structure of the building, typically it does not contribute to its stability, cladding can, however, play a structural role in transferring wind and impact loads.
Wind loading can have a positive and negative pressure effect on the surface of a building and the cladding must have sufficient integral strength to resist the loading and the fixing of the cladding to the building.
Cladding has several functions, it is designed to protect external structural walls from the elements it can add a layer of insulation and adds to the visual appearance of the building by transforming even the most unassuming of external spaces.
Cladding can be hung off the inner buildings skin and does not have to be self-supporting, it just has to keep the weather out.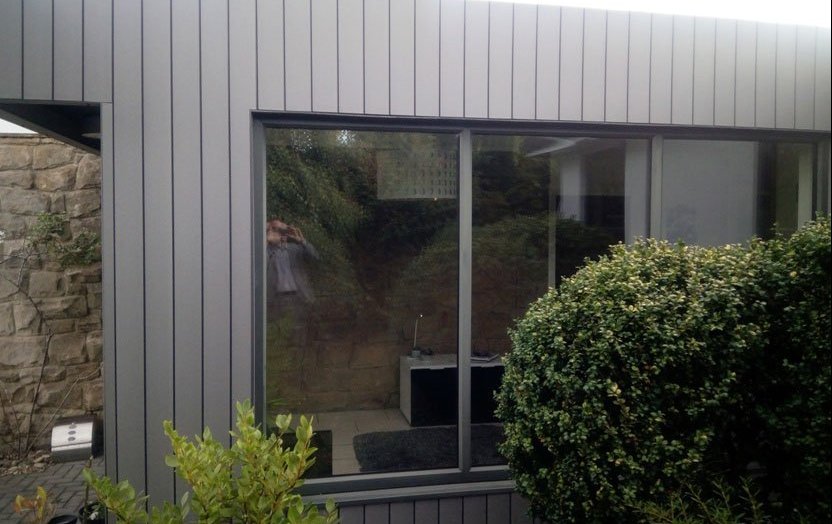 Why Use Composite Cladding?
The thickness of the composite cladding will also offer higher levels of insulation within the building not only in terms of heat but also external noise.
Throughout the year the extra skin on the building will make it easier to regulate temperatures and will ultimately lead to lower energy bills.
When you are installing Composite Cladding onto a building you are also adding that extra layer of protection that will act as a shell to shield the construction underneath.
Condensation and ventilation are issues that need to be carefully thought out and Teckwood's Composite Cladding can help in warding off mould or rot that could develop without adequate ventilation.
Siding can also be used to stop moisture from external sources such as rain or snow from getting into the structure of the building. Changes in weather patterns may have lead to the cracking of the existing building materials but the presence of composite cladding will protect the structure beneath.
Properly installed well designed Composite cladding offers added durability, improved appearance, minimised air leakage, better control of internal temperatures, improved energy efficiency, lower capital and running costs and low maintenance.
Where can you use composite cladding?
From a distance it may not be easy to see that cladding has been installed on a building but the majority commercial buildings contain cladding in one form or another.
It can be used on any building up to 18m high (according to current building regulations).
When designing a building or adding Composite Cladding to an existing building designers or architects should pay attention to the design detail, especially around any windows or doors, along with the penetration of water and provision of adequate drainage if necessary.
Attention must be made for spread of fire and of course for cleaning and maintenance.
What Are The Benefits?
Cladding has been used in construction for decades and provides a wide selection of benefits for the building.
Below we go into some of the many advantages it provides to help you understand the importance of cladding and why it is an option that should always be considered.
Create a controlled internal environment.
Protective and decorative design functions
Protect the building from external conditions.
Provide privacy and security.
Prevent the transmission of sound.
Provide thermal insulation.
Create an external facade.
Prevent the spread of fire.
Generate an 'airtight' building envelope.
Wide choice of colours.
Suitable for both new build and renovation projects.
Dry installation means external envelope is quicker to install.
Teckwood's composite cladding offers a uniquely designed combination of aesthetics, environmental advantages along with the natural warmth and comforting feel of timber.
The strong yet lightweight composite material sources timber from certified schemes and at the end of its life it can be recycled.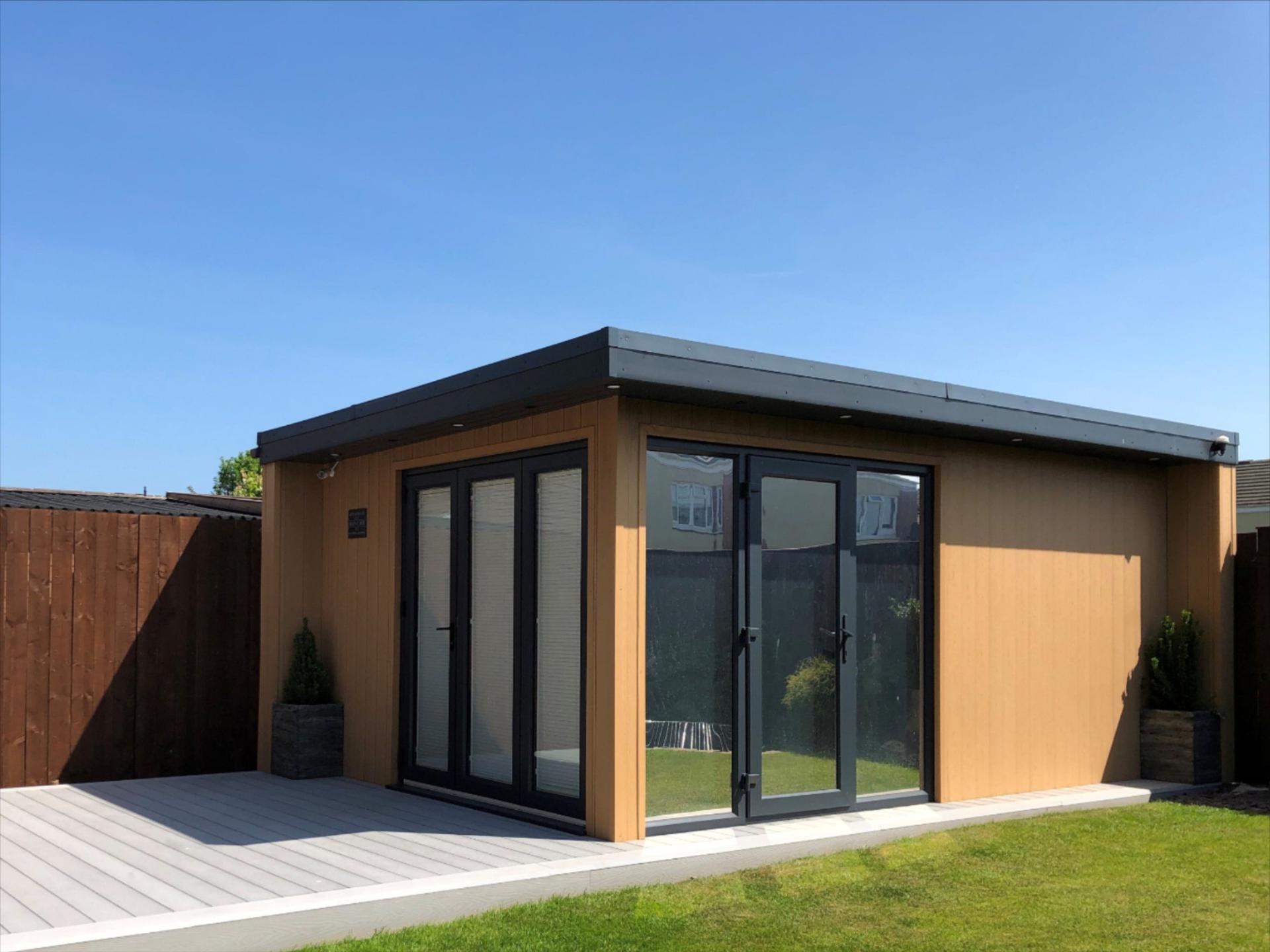 Is it durable?
A good cladding for the home, commercial property and garden office will not only protect the building from the ingress of moisture but be durable against rot, insect and fungal attack.
It will also have a high durability towards UV light. Protection from these risks will create a longer lasting finish that needs less ongoing maintenance.
Most cladding materials have a natural durability to the risks outlined above and others can be easily treated to protect them but with composite cladding you have the option of choosing an engineered product which has been designed to have an almost extended maintenance-free lifespan.
If you looking to add wow-factor to your new build or refurbishment project then you need to think carefully about specifying the best cladding with the external finish and performance specification.
Teckwood offer a marvellous range of colours and finishes out there to fire the imagination, from traditional timber finishes to contemporary greys.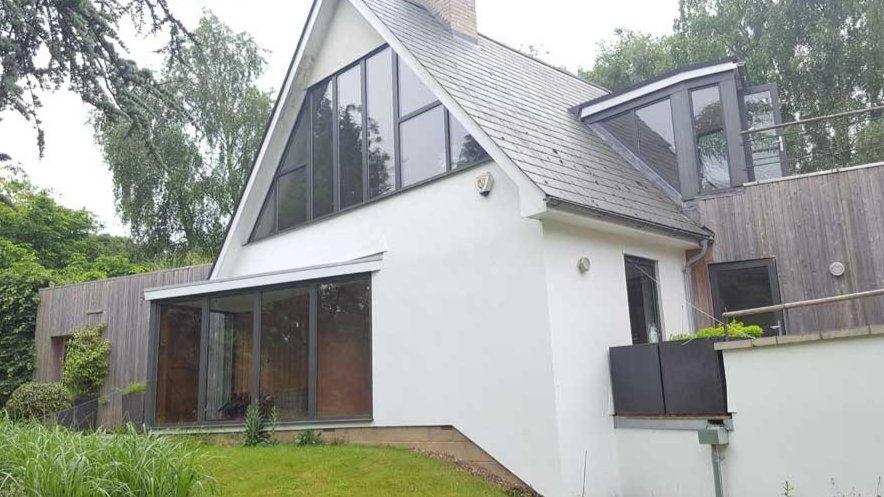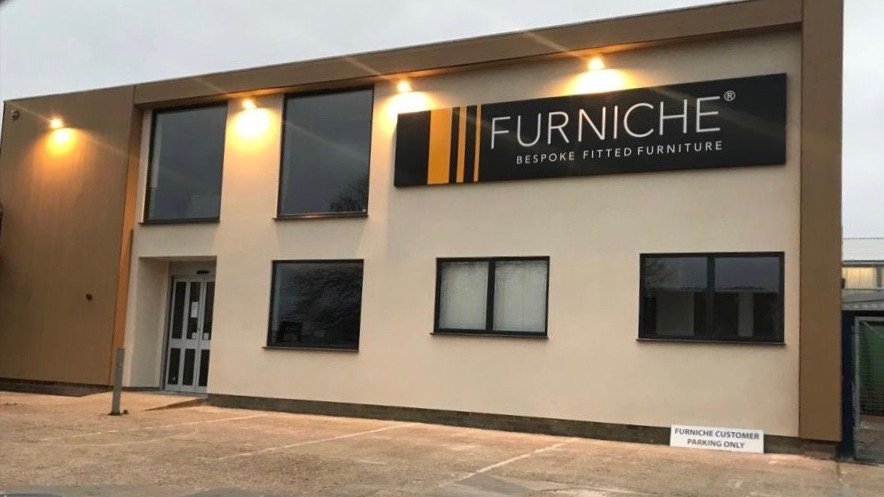 Is it Eco Friendly And Low Maintenance?
In today's world every part of a building's construction has to take the wider environment into consideration. The materials used should be sustainable and the environmental impact of the structure has to meet certain regulations in order to be deemed fit for purpose.
Composite cladding helps in this regard, helping to minimise the level of carbon dioxide emissions leaving the building. These will be emitted via the heating system and also plays into the overall improvement of the insulation of the building.
Teckwood's composite cladding is at the forefront of sustainable development, the simple combination of FSC® certified timber and recycled high density polyethylene plastics make wood plastic composite cladding one of the most eco friendly and low maintenance building products currently available on the market today.
Can Composite Cladding Be Fire Rated?
By fusing fire retardant additives with our already successful composite formula Teckwood have created a Class B fire rated cladding board that can be used safely on residential and commercial building subject to local regulations.
Does Composite Cladding Add Value?
The initial cost of purchasing composite cladding may be higher initially than traditional timber but the long-term value will demonstrate its worth tenfold in the long run.
The extra insulation will lead to better temperature regulation inside and lower energy expenditure on an annual basis. With lower levels of maintenance required, this also means less money will need to be spent on expensive repairs which can take some time to complete.
Composite cladding also improves the mechanical strength of any building it is put onto, adding to the overall durability of the structure.
This helps to save money on repairs in other areas of the building, making the management of budgets easier to project across the year.
As climate change and CO2 reduction assumes growing importance in building design, Teckwood's composite cladding provides the ideal eco-friendly cost effective solution.
Teckwood's fire rated wood plastic composite cladding has become a popular material with architects, designers and contractors.
It creates an economic, sustainable, attractive and functional building that drives innovation to a new level in eco friendly building products.
For further information please contact our friendly sales team on 0800 799 9082 or email us on info@teckwood.co.uk